Multipurpose Demos
Create your shop with our lightning fast BoroBazar Demos
Lightning Fast E-Commerce Solution!
Our modern & rich tech choice will encourge you to think in a different way. As we have used modern technologies,your ecommerce experience will get better by using BoroBazar.
React
Next Js
TypeScript
Tailwind Css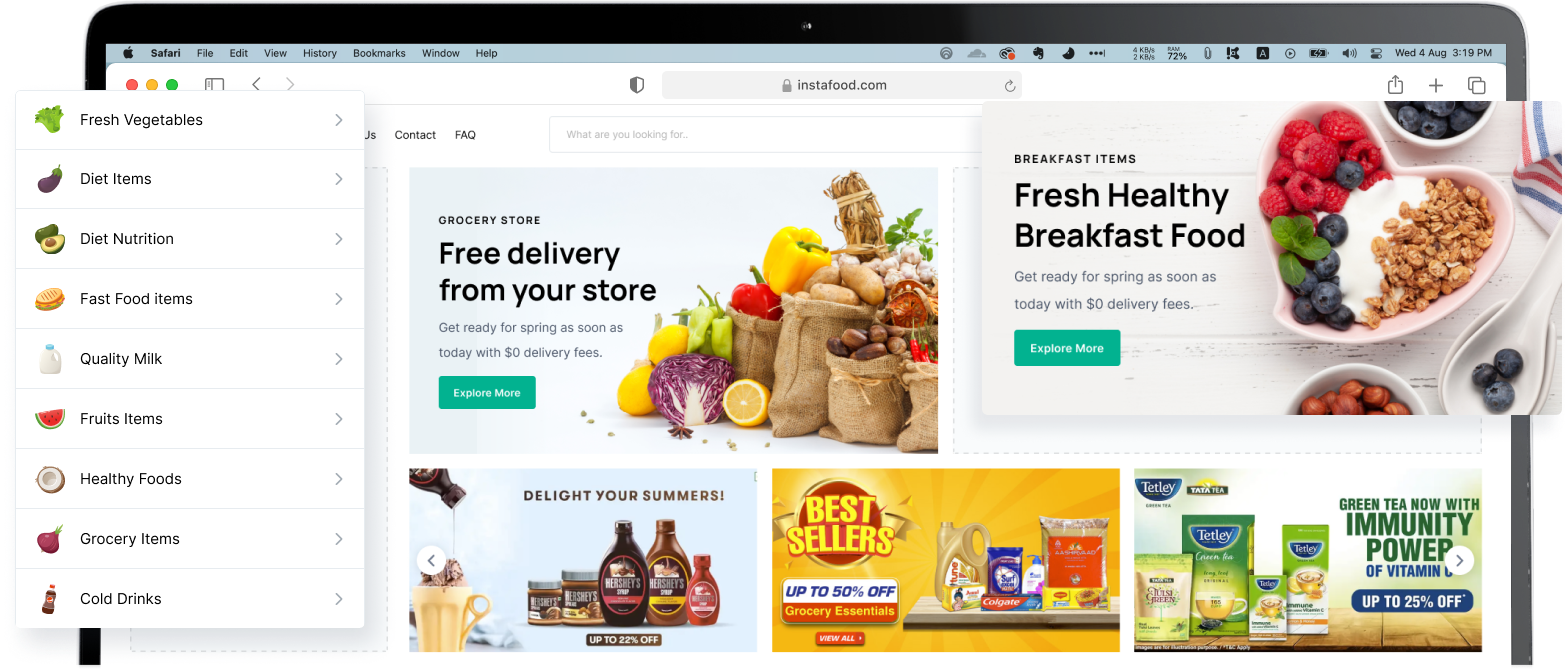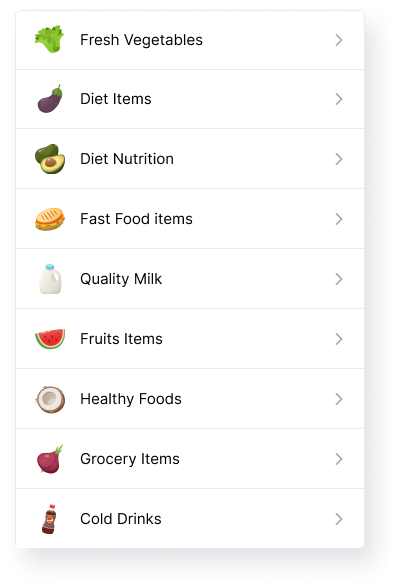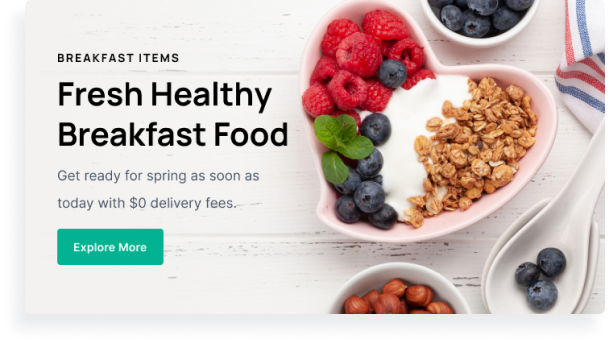 Other Exciting Features
Super Fast Performance
Optimized for a smaller build size, faster dev compilation and dozens of other improvements.
PWA Supported
PWA support for BoroBazar template offers a great solution with native-like app experience.
SEO Optimized
We have used Next SEO for managing your SEO, quite easier for any of your Next.js projects.
Multi language RTL
You can build your entire site with your local language and connect with your people.
Easy Customization
We have provided a lot of useful build in components to make it easy for customers.
Social Integration
There are highly customisable share buttons and links to social accounts with wishlist support.
Elite Author Support
We can assure you the proper Elite Author support and faster response for our products.
Regular Update
We will update the BoroBazar Template Regularly. More demos are coming!
Product Search & Advance Filtering
Product Search With Advanced Search & Filtering!
Our E-Commerce template is equipped with advanced product search and filters to find what you want. Feel the magic of search and filtering with infinitive product load.
View Demo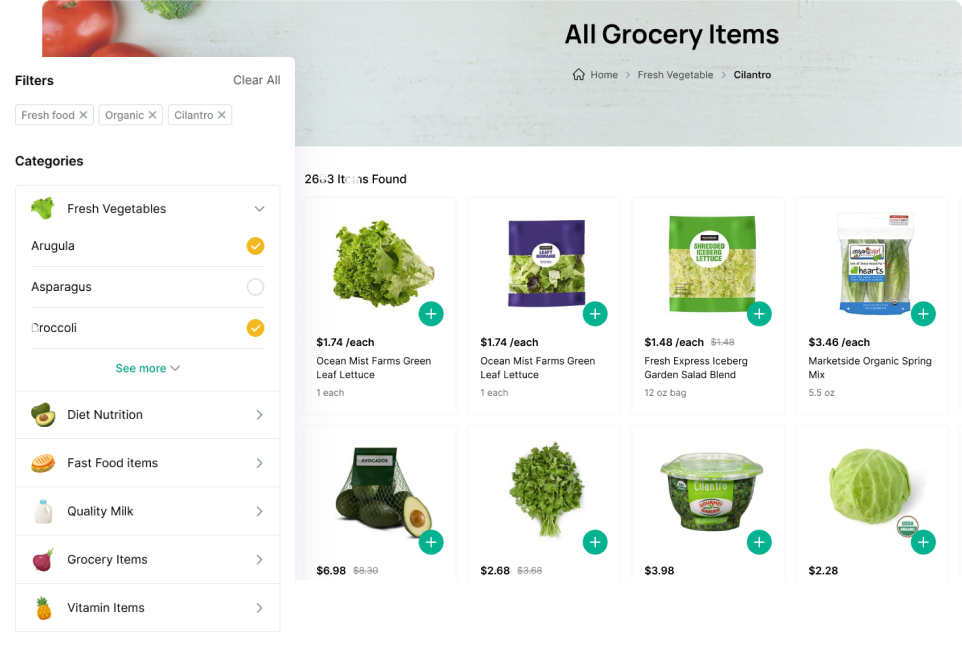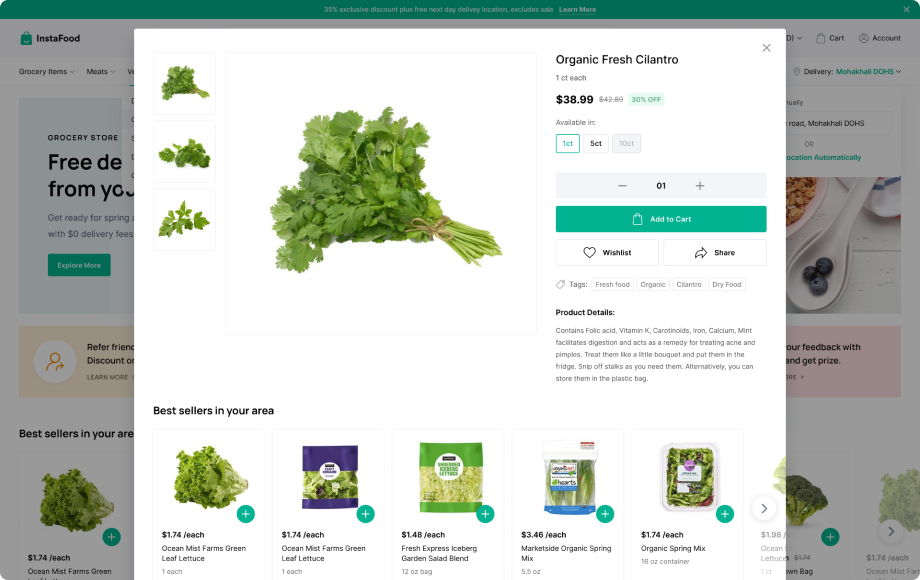 Quick Preview & Add to cart
Product Quick Preview & Quick Add to Cart!
We have provided Quick Product Preview for all of our products that display additional product information. We have also provided quick and smooth add to cart option, for adding products into shopping cart.
View Demo
We have multivendor shop page!
We have provided a custom multivendor shop and shop single page in BoroBazar, to build up a better experience among Admin, Vendor, and Customer.
View Shop Demo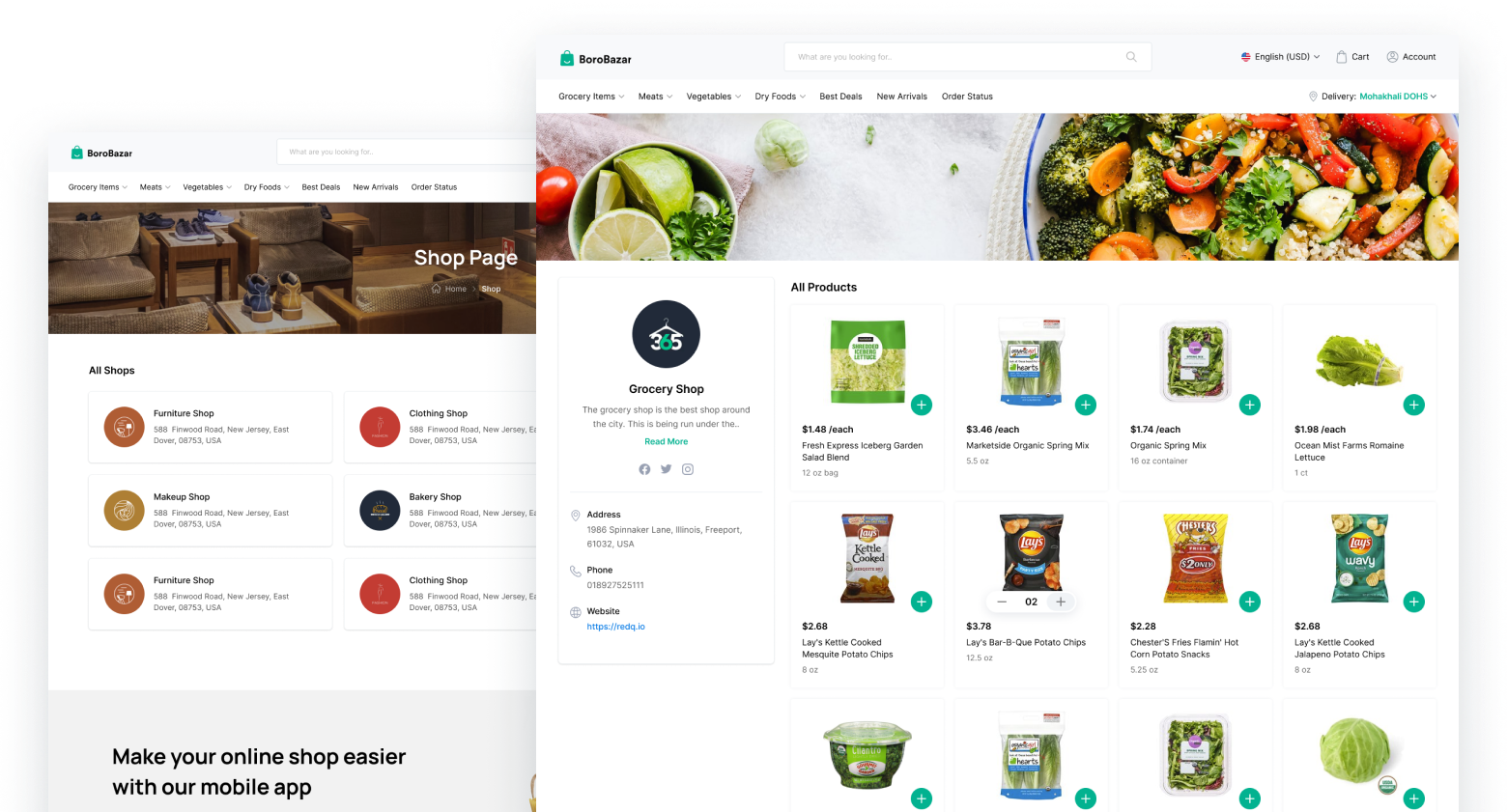 Fit for any responsive devices.
Ready-made responsive layout with a little creativity, suitable for your mobile and tablet devices. We pride ourselves on being user-friendly for you and your customers.
Multipurpose Setting Page
Designed more than 30+ pages with our components & UI elements.
We have provided some ready-made additional pages for our customers. This will help you to select your desired pages from our collections.
What our clients say about our products
Very good rental plugin which allows for a lot of different scenarii (for example pricing structure etc.). Easy to install and set up.
This plugin is very easy to understand but also fast, but what I like the most is the customer support. Very polite, friendly and quick response.
I really recomend this plugin, it works really well, and it is the cheapest booking system integrated with woocommerce. The support is awesome, it helps me a lot with the process to integrate it with my website.
Not a great visual design but very simple, adaptable, clean and very complete. I would like the possibility of not publishing prices in the header. Very complete documentation.
I give 5 star rating for your wonderful service and support ! Thank you for fixing the issue on our site, Cheers !
support from redq team really helped us in solving problems. they are very fast in solving our problems. I hope that the future will always be better.
A really good plugin to fit a lot of renting scenarios, support answer quickly and purpose customisations.
There was e bug on the plugin. So i wrote to support and they fixed it as soon as they could.Thanks a lot for your development!.
Amazing support. Very fast and clear with all i asked.The plugin works greatly and is absolutely the best to make bookings. Thank you to all the developer!
This plugin is an affordable option to extend in WooCommerce. We have faced some hick-ups but the customer service responds very quick and resolved the issues.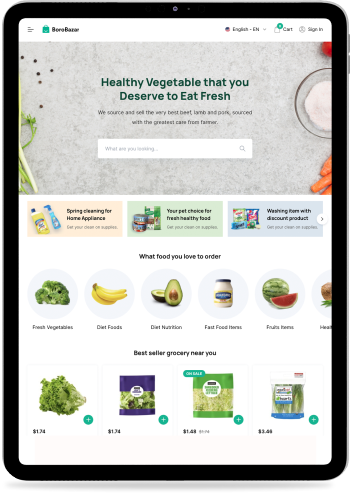 Create a Perfect E-Commerce Store with BoroBazar.
Ready Made Responsive Layout with a little creativity, Sweetable for your mobile and tablet devices.We pride ourselves on being user-friendly for you and your customers.
Next JS and Tailwind CSS are used.

All components are written in Strict TypeScript.

React Query is used for managing data requests.

Next SEO for managing your SEO easier
Purchase Now
Online Documentation
We have provided a rich offline documentation about our product with the download file. Online Documentation is coming soon.
Documentation
View Support
We offer an online platform to support all the BoroBazar Customer! Browse and ask any kinds of queries there.
View Support